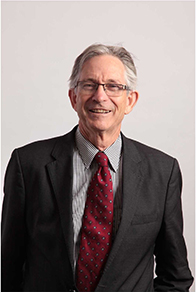 Accredited LEADR Mediator (Australia's leading membership organisation for mediators), and accredited National mediator.


Over thirty seven years of experience as a lawyer representing clients in some landmark cases. Like the Cobar and Grenfell Bushfires where he acted for the land owners involved in two of the States worst bushfires, and the Nyngan Flood Disaster where he acted for everyone in the town.


As a lawyer/pilot he has used his aviation knowledge in a number of claims as well as putting together the legal team which represented Seaview Air in the 18 month long Royal Commission in the aftermath of the CAA and Seaview Air disaster.


Accredited Specialist in Business Litigation as a former Solicitor.


Accredited Specialist in Personal Injury Law as a former Solicitor.


His areas of interest include:
Business Disputes, Contract & Property Law, Intellectual Property, Copyright, Equity, Trade Practices, Farm Debt Mediation, Building Disputes, Franchising, Tenancy, Professional Liability, Aviation, Industrial Law and Workplace Law, Family Provisions Act, Property (Relationships) Act, Family Law Act, Building & Construction Law


Former Councillor of the Law Society of N.S.W.


Co-chaired Conferences on Litigation and Insurance Law in Australia and overseas.


Member, Mediation Committee of the N.S.W. Bar Association.
Leader in numerous community and business matters including:

President NSW Small Winemakers Association 1994-2001.


Executive Member Australian French Association of Specialists.


Rotary Paul Harris Fellow.


Chairman Rotary National MUNA Committee 1988-2001.


Rotary Presidential Citation 1992.


Led delegation to UN/Rotary Conference, San Francisco 1995.


Former Member Central Western Economic Development Group.


Former Chairman, Parkes Industries Ltd.


President, Forbes Soaring and Aero Club and Honorary Instructor (1995-2001).


Chairman of Indigenous Community Benevolent Fund.


Trustee of Kids in Kenya.